CONSORTIUM Organized at Kamla Lohtia S.D. College, Ludhiana
One Day Consortium on the topic, "Entrepreneurship is a career not an option" was organized at Kamla Lohtia S. D. College, Ludhiana on 15th March, 2017. The event was organized and managed by the students of Master of Entrepreneurship and Family Business-1st and 2nd year (MEFB). Students and Faculty members from as many as 11 colleges participated in this event. Dr. Gurdip Sharma, Principal, GGDSD College, Hariana graced the occasion as the Chief Guest for the day. Principal, Dr. Shiv Mohan Sharma welcomed all the dignitaries and students from various colleges.
Dr. Sukhdev Singh, Head, Management Department, GNDEC, Ludhiana steered the CONSORTIUM as the keynote speaker and very effectively explained the need, importance and various other aspects of entrepreneurship to the students. The flow of wisdom and knowledge was carried forward by the second speaker Ms. Sunita Sharma, Registrar, Science and Technology Entrepreneurs' Park, GNDEC Ludhiana. Each of the lectures were followed by healthy discussions and queries by the students which were appropriately answered by the resource persons. Towards the end a certificate was awarded to every participant.
Sh. Dharampal Jain, President, College Managing Committee, Sh. R.D. Singhal Sr. Vice President, Sh. Sandeep Aggarwal Vice President, Sh. B.M. Ralhan Vice President, Sh. Sunil Aggarwal General Secretary, Sh. Sandeep Jain and Sh. Shaman Jindal graced the occasion and congratulated Dr. K.K. Uppal, Ms. Taranpreet Kaur, Ms. Karmjit Kaur, Mr. Anil Kakkar (Tech.) and other faculty members of MEFB for successfully concluding the Consortium.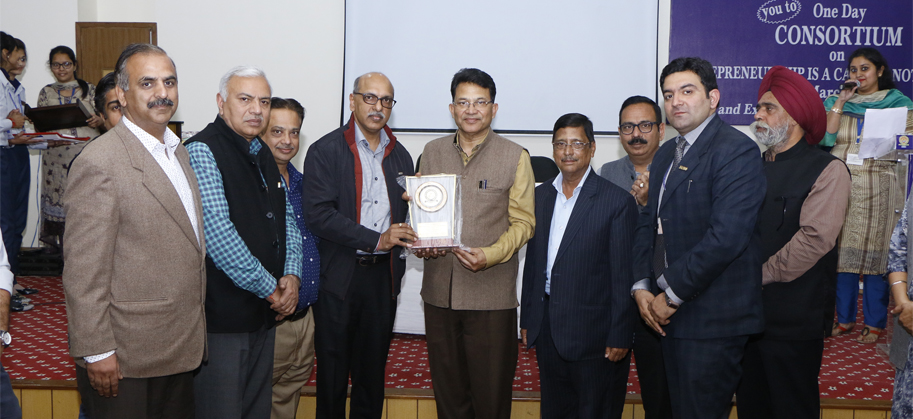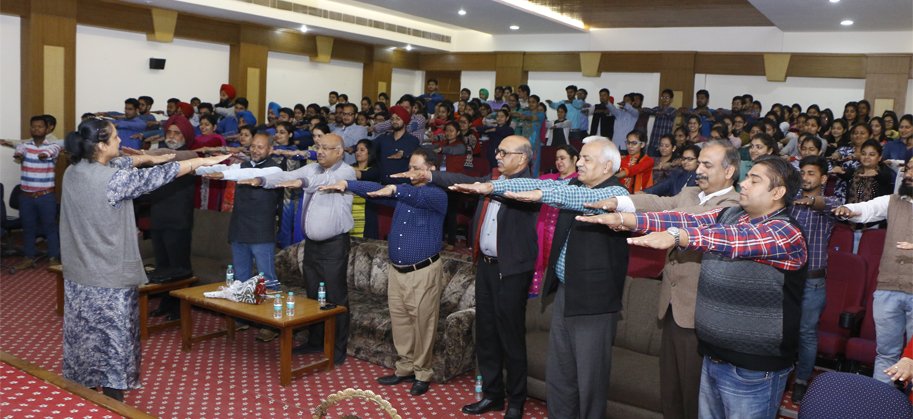 Posted By admin on March 15, 2017