INTER COLLEGE DECLAMATION CONTEST ORGANISED AT KLSD COLLEGE
An Inter College Declamation Contest on the theme 'Contemporary issues in Indian Economy- A look back at last two years' was organised by PG Dept. of Economics at Kamla Lohtia S.D. College, Ludhiana. Around 30 students from 12 colleges of Ludhiana participated in the contest and expressed their views on various sub themes like Demonetisation, Young India and Skill Development, Economics of Cleanliness and Election Sops- their Economic repercussions. The chief guest for the occasion was Sh. Dharam Pal Jain, President, and College Managing Committee. The panel of the judges for the contest comprised Mrs. Rachna Seth, Head, Department of Economics, Arya College, Ludhiana, Mrs. Seema Dua, Head, Department of Economics, Guru Nanak Khalsa College for Women,Ludhiana and Prof. Gurmeet Singh, Department of Economics, Govt. College for Girls, Ludhiana.The views expressed by participants expressed their concern about the growth process of Indian Economy and hinted at Possible Solutions. Addressing the students on this occasion, Principal Dr. Shiv Mohan Sharma exhorted the students to remain aware about the economic scenario and lauded the efforts of the faculty headed by Dr. Mohd. Saleem alongwith members Prof. Sandeep Chanana , Prof. Radha and Dr. Meenakshi Garg for holding such kind of enlightening events. In his talk Dr. Mohd. Saleem apprised about the significance of learning Economics to understand the working of economy. Towards the end, Swati Kundra of Khalsa College for Women, Sifti Bhatia of Govt. College for Girls, Manveer Kaur of SCD Govt.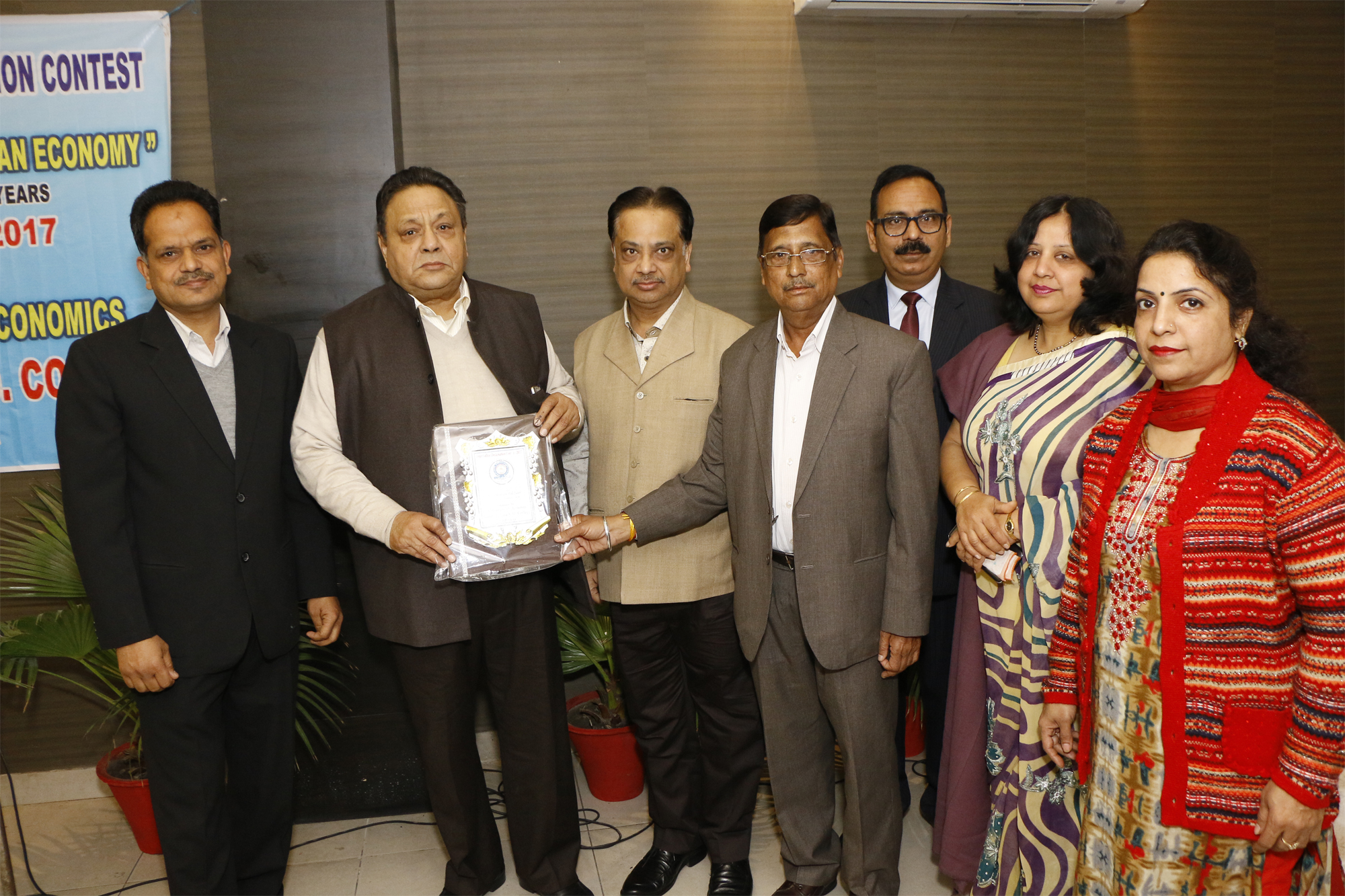 College,Ludhiana were declared first, second and third respectively and consolation prize was given to Shivam Mahajan, Kamla Lohtia S.D. College,Ludhiana. As a motivational gesture by the College Managing Committee the winners were awarded cash prize of rupees 3100, 2100, 1100 and 500 in the order to their positions. The Occasion was graced with the presence of Sr. Vice President, SH. R.D. SInghal, Vice President, Sh. Brij Mohan Ralhan, Vice President, Sh. Sandeep Aggarwal and General Secretary, Sh. Sunil Aggarwal.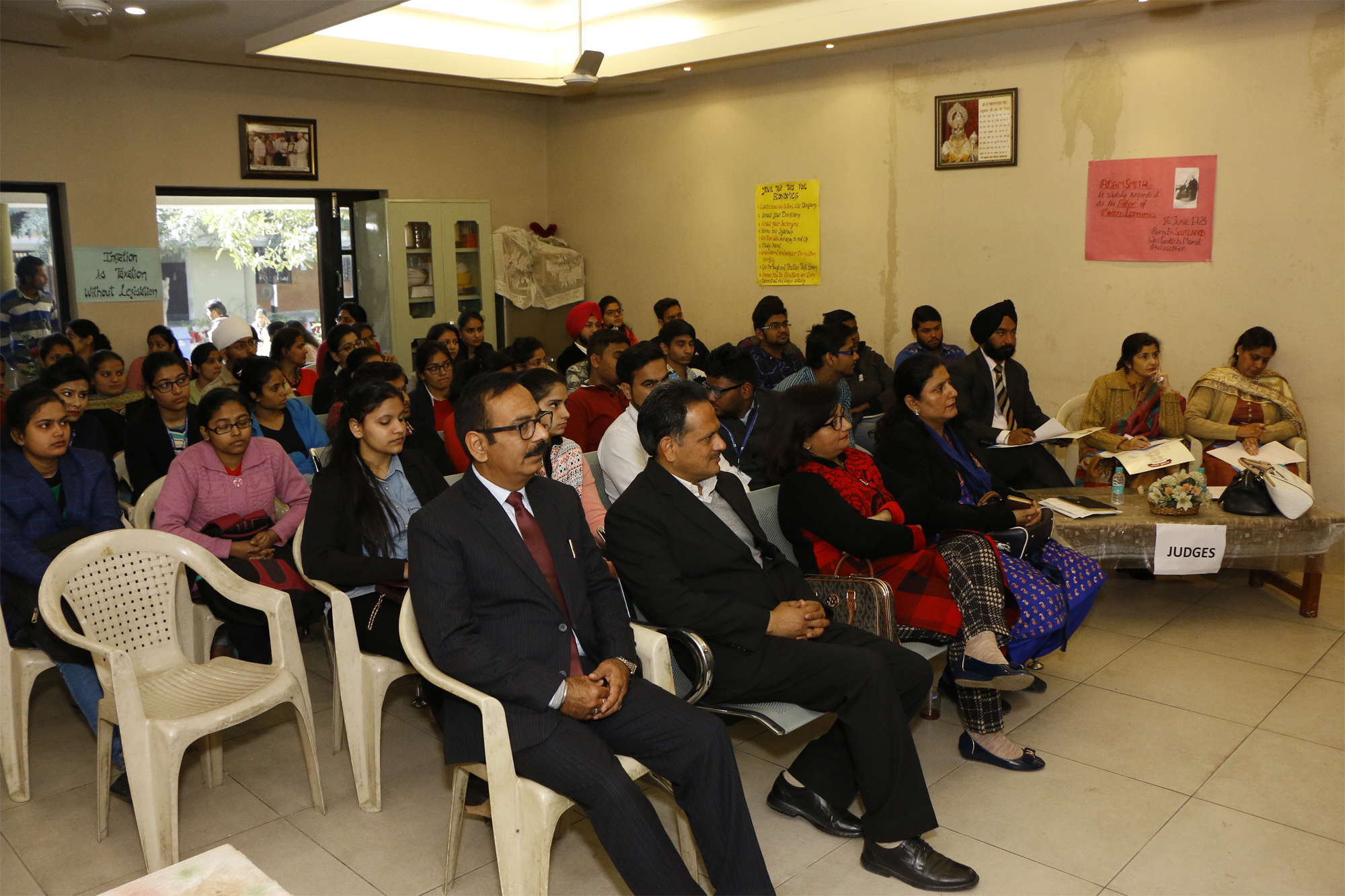 Posted By admin on February 14, 2017