Kamla Lohtia S.D. College students excel in B. Com. 5th Semester results
B. Com 5th Semester students of Kamla Lohtia S.D College, Ludhiana excelled in Panjab University, Chandigarh Semester Examination held in December, 2016. Shivangi Soin secured first position in the college by scoring 77.83% (467 / 600 marks) followed by Mohammad Anas and Dhiraj Talwar who scored 76.83% (461 / 600 marks) and 76.33% (458 / 600 marks) respectively. The overall result was 100%.
Dr. Shiv Mohan Sharma, Principal and Sh. Sandeep Chanana, Vice Principal and Sh. Dharam Pal Jain, President, College Managing Committee, Sh. R.D. Singhal, Sr. Vice President, Sh. Brij Mohan Ralhan, Vice President, Sh. Sandeep Aggarwal, Vice President, Sh. Sunil Aggarwal, General Secretary congratulated the students and complimented the sincere efforts of the facultymembers working under the able guidance of Dr. Rajesh Marwaha, Head, P.G. Department of Commerce and Management. They said that the college always promised for the best education of the students and their bright future.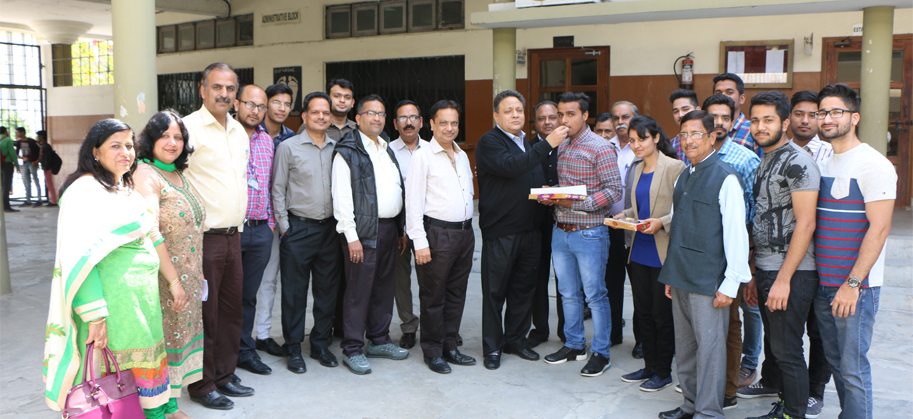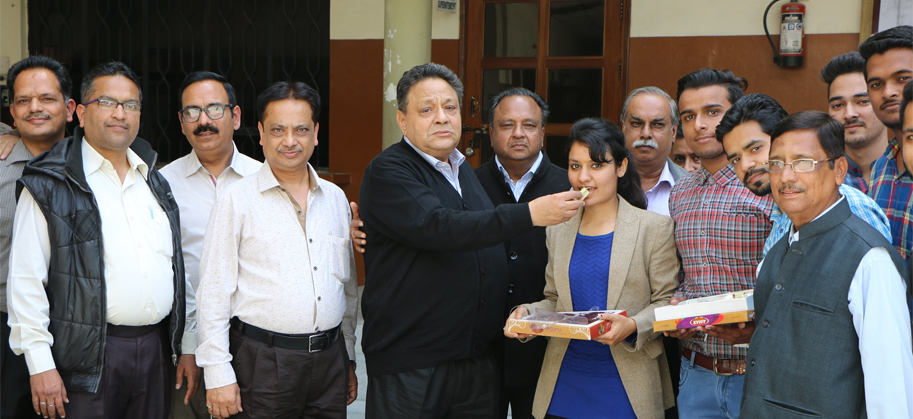 Posted By admin on March 22, 2017