KLSD College bid adieu to BBA final year students
A fun filled and power packed farewell party namely, RUKHSAT 2018 was organized in the college campus to bid adieu to the BBA final year students of 2015-18 batch. The event started with an amazing singing performance by Nayan and Tushar followed by mimicry by Mamta, comedy show, play, poem recitation and other extra ordinary events. All the BBA students showed their talent throughout the show. Mr Mohik Bansal was declared Mr. Farewell and Ms.Suman was declared as Miss Farewell. Mr Raghav Sachdeva and Mr Sumit were adjudged as Mr Cool, Mr Raship Sachdeva was declared as Mr Handsome and Mr Himanshu was declared as Mr dashing personality. Ms Himani was given the title of Ms elegant.
Overall the show was very entertaining. Principal Dr. Shiv Mohan Sharma & Dr. Rajesh Marwaha, Head, PG Department of Commerce & Management apprised the event and wished the students success in the future. Dr. Ritu Gupta, Dr. Monalisa, Ms.Pallavi, Ms Baljinder, Mr. Nitish and Mr Gurinder Singh were the Co ordinators of the event.
                         PRINCIPAL
For details, contact
Dr Rajesh Marwaha, 8146202900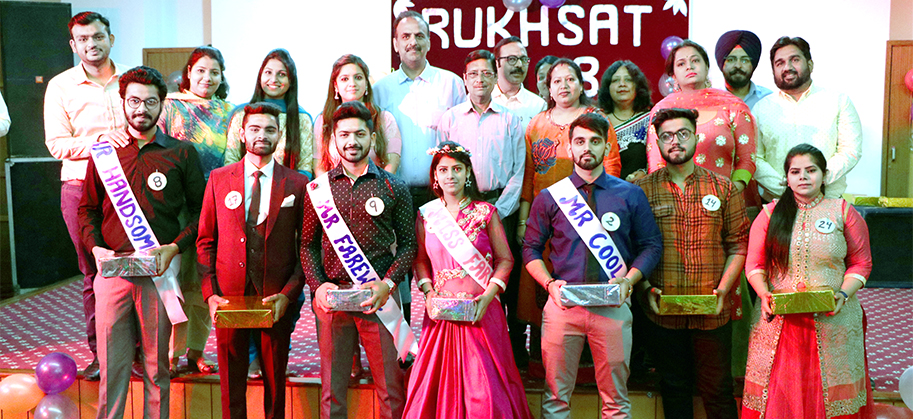 Posted By admin on April 11, 2018