KLSD College bid adieu to BBA final year students
A fun filled and power packed farewell party namely, JASHAN- E- RUKHSAT 2017 was organized in the college campus to bid adieu to the BBA final year students. The event started with an amazing performance by Dishant, Rajat & Karan followed by mimicry, comedy show, play, poem recitation and other extra ordinary events. Hardik Khandpur the versatile actor, dancer and performer showed his talent throughout the show. Shaurya Sharma was declared Mr. Farewell and Ms. Deeksha was declared as Miss Farewell. Runners up were Miss Alisha and Mr. Hardik. Uday, Anmol Sharma, Dishant Singh & Aarzoo were given titles Mr. Handsome, Mr. Well Dressed & Ms. Beautiful Smile.
Overall the show was very entertaining. Principal Dr. Shiv Mohan Sharma & Dr. Rajesh Marwaha, Head, PG Department of Commerce & Management apprised the event and wished the students success in the future. Dr. Ritu Gupta, Dr. Monalisa, Ms.Priyanka, Mr. Nitish, Ms. Samriti, Ms. Muskaan and Ms. Surbhi were the Co ordinators of the event.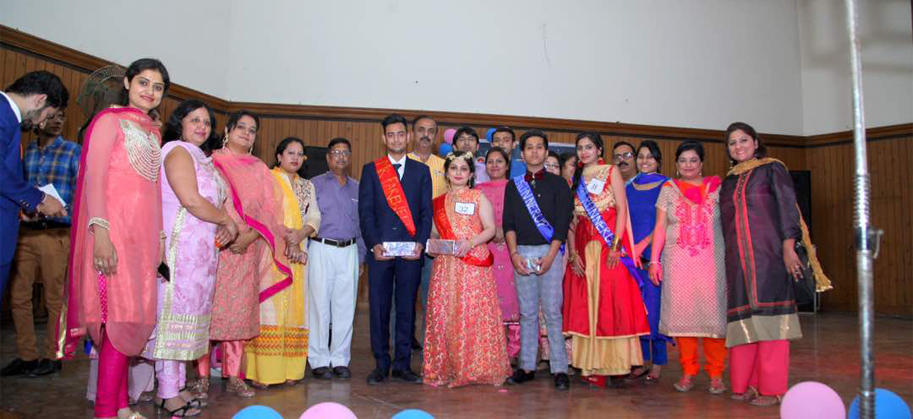 Posted By admin on May 4, 2017