THE PRINCIPAL'S DESK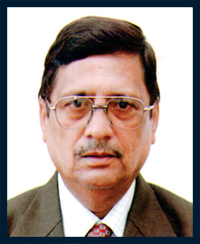 Welcome to Kamla Lohtia Sanatan Dharam College is a prestigious venture of Shri Sanatan Dharam Sabha , a learner oriented institution aiming at perstigious development in excellent and congenial academic environment . By choosing Kamla Lohtia Sanatan Dharam College, provides a sustainable base in all streams ; Humanities , Computer applications, commerce and Management. Post Graduate courses are an orientation towards placements in various fields. The learned faculty of our college is committed to help the students achieve their cherished goals.
I invite you to be a part of us revolutionize this promising world with your dashing personalities, ethical inclinations and academic excellence.
Dr. Shiv Mohan Sharma