FROM THE PRESIDENT'S DESK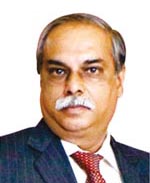 It is a matter of honour and immense pleasure for me that the Management of this College has reposed faith in me and given me an opportunity to offer my services in the field of education. We run a learner-oriented institution with an objective of making young students builders of the nation. A conspicuous change is visible now a days on the academic scenario. Learning is becoming more innovative with latest technological developments and infrastructural facilities. I have a full realization that I being, the head of the institution, the torch bearer have to make untiring efforts to develop this institution into a centre of academic excellence.
Sunil Aggarwal
FROM THE PRINCIPAL'S DESK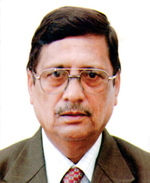 Kamla Lohtia Sanatan Dharam College is a prestigious venture of Shri Sanatan Dharam Sabha (Regd.). The ennobling aim of this institution is to provide excellent, healthy and congenial environment to young students who are the future of our nation. The College nurtures education, human capital and abiding values that promote freedom of thought, innovative and creative ideas which are essential for achieving academic excellence at social and community level. Fully supported by dedicated teaching faculty and professionally qualified staff, the college enables the students to achieve their long cherished goals. We have been fairly successful in this academic journey and we still need to move further along this path for realizing and fulfilling desired aspirations of academic excellence.
Dr. Shiv Mohan Sharma
News and Updates